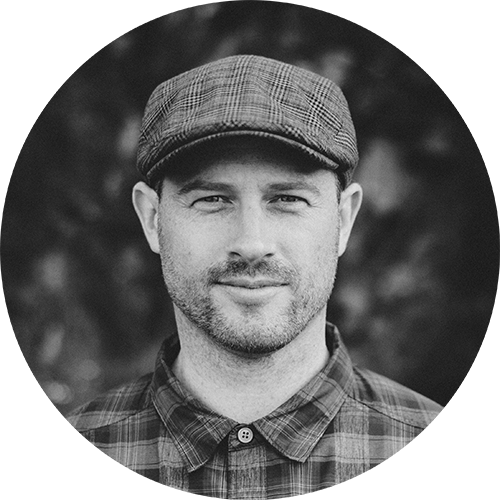 Jeremy McLean, Commercial Photographer, New Brunswick
Summer vibes in new brunswick.

Here are my top 40 summer images from 2 brand campaigns i did with tourism new brunsick. 
commercial PHOTOGRAPHY
I had the absolute privilidge in shooting 2 Summer brand campaigns with Tourism NB. The first was in 2020 and the next in 2022. We did the photoshoots late in the summer or even early Fall, and the weather did not co-operate every day like it did for the Winter and Fall Campaigns.
This made for some challenging conditions for talent to stay warm, but they did an amazing job. The huge crews from Tourism NB, Hemmings House, Hawk, and many other sub contractors like myself worked away on super long 12-14 hour days. 
Some of the inside shots came out the nicest due to the poor weather inside, but I did put some magic into some of the outside shots to make it "feel" like it was warm. 
Take the Shediac beach shots for example. There is not 1 other person on the entire beach when we got there. That should tell you it's COLD. 
What do you think of the images? Can you tell the photos on the beach are below 10 degrees out? 
The funnest part of these types of projects is getting to work alongside legends in the industry. The films crews worked flawlessly together and I had a lot of fun. 
Being a Photographer can be a bit of a lonely career at times since most projects it's just me. Getting to work alongside other creatives helps push me to output even greater work. 
top 5 things to do in new brunswick in the summer
Whether you live or or plan on visiting here, this is my list of things to do in New Brunswick. (I am full of adventure so I am bias to being outside and making an incredible experience).
If you want your journey documented on any of these adventures, and want to hire a photographer, feel free to reach out!
Wallace (Quiddy) Falls Hike – I grew up in Sussex, NB so I've been to this hidden gem more than a few times. The hike is a bit steep so holding onto your kid's hands in certain parts is a must. Do not let them run ahead!

The hike down to the falls is not long (less than 40 minutes) and when you get down there, you can set up your home base for the day and enjoy swimming and even jumping off the falls. Only the brave will jump, but I did it in my 20's and it was a rush!If you're REALLY up for an adventure, you can take the day to hike down the river to another larger waterfall (1-hour hike). I wasn't brave enough to jump off this one, as it's an incredibly large drop and made for the daredevils. Please be careful around here as getting a medic to this area would be near impossible. Wear water shoes on the hike in the river. It really is enjoyable with the right footwear, and you can get some incredibly creative photos. This is an adventure photographer's playground.

TreeGo and TimberTop – Have you ever zip-lined or done obstacle courses? Well, TreeGo and TimberTop is just that but in the trees!! These types of businesses are popping up everywhere due to their popularity. I've been to the location in Moncton and Saint John West. There are options for small kids that are not too high, then there are courses for adventurers that are super high and challenging. I'd recommend this adventure to those who feel like they are in great shape and are not afraid of heights. Photographers will get some great shots in certain spots, but I wouldn't recommend bringing a camera or even a phone up in the trees.
Hike the Bluff – This is Sussex, NB's pride and joy. If you're coming to town for the Sussex Balloon Fiesta that happens each September, then head up to the Bluff to get the best views over farm fields as the sun goes down. It's an incredible view and only a 30-minute moderate-difficulty hike.
Visit Fundy National Park – This may be a bit of a wide spectrum of things to do, but I'd recommend doing the Bike Hut or Boat Rentals inside the park. If you're doing the Boat rentals at Bennet Lake make sure it's not a windy day. It's so enjoyable with a light or no breeze. The Bike Hut has a variety of bikes including Fat Bikes if you haven't tried those before. If you're looking for somewhere different to stay, we recommend going 10 minutes outside the park to West River Camping. This place has unique accommodations including Domes, a renovated Fishing Boat (perfect for young kids), and Cabins. The food in the nearby village of Alma is INCREDIBLE.
Shediac Beach – As shown in a few photos above, heading up to Shediac Beach is a staple to New Brunswickers. It's the nicest beach we have in terms of nice sand and lots of room. There are also many great take-out restaurants nearby that have fresh seafood. One of the main benefits of being right on the Atlantic Ocean!
BONUS: Kingston Market and Waterfall Hunting – If you love local vendors, there are local markets across the entire province. The one I visit the most is on the Kingston Peninsula. It's a beautiful drive and a hop across an Old Ferry. The market is only open on Saturday mornings in the summer, and if you're up for a dip on a warm day, you can search for a couple of hidden waterfalls that only the locals know about. These are also dream locations for photographers like myself. These waterfalls are hard to miss as you can't see them from the road and they are not marked. You need to get out of your car and peak into the wood and follow your ears to the noise of the waterfalls!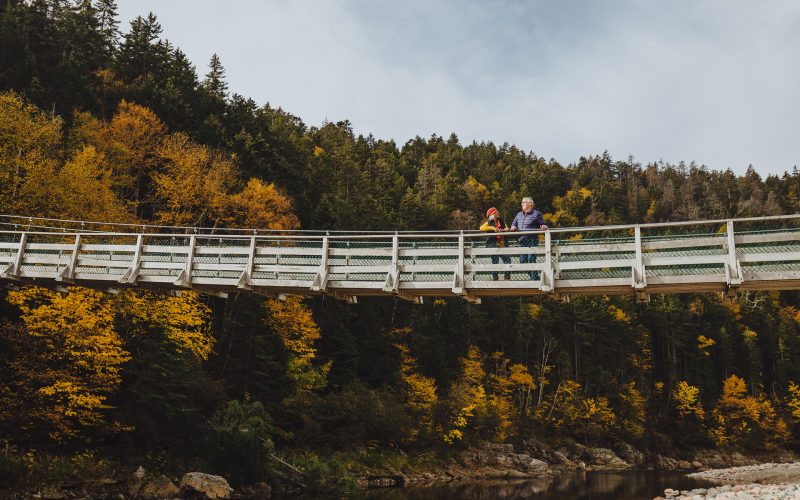 New Brunswick businesses that want to rank #1 in Google need to read this.
read more