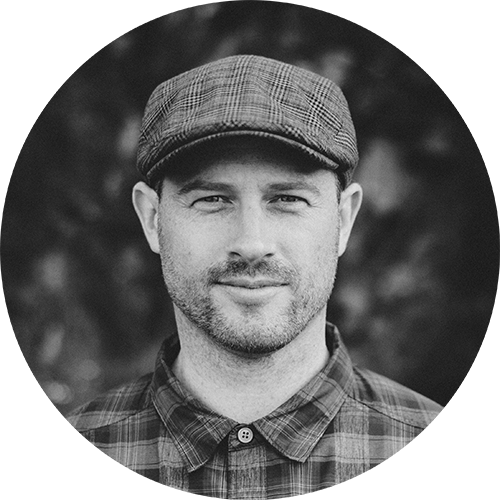 Jeremy McLean, Creative Marketer, New Brunswick
Have you ever read a book that "changed everything" for you?
I did. It was called 'start with why' by simon sinek

.

One book helped take my passion and fuel Valley Marketing into what it is today, a small business that is committed to excellence and helps grow authentic and genuine Atlantic Canadian companies. The exact same principles that helped me 9 years ago can help every single business on the planet and I'm excited to dive in.

If you've read this book already, please leave a review at the bottom of this post. If you're interested in purchasing a copy, I highly recommend Audible, a audio book service that makes flying through books a breeze. 

Buy "Start with Why" on Audible.

Buy "Start with Why" on Amazon 

Simon Sinek's book "Start with Why" talks about the golden circle (pictured below). The book follows several companies large and small over many years and pinpoints the 1 thing that all the long-term super powerhouse companies have in common. It's not hiring the brightest and most educated people, it's not investing wisely or using certain marketing tactics.

It was the simple fact that before talking about what they do or how they do it, they focused on why they do what they do. They focused on their purpose, their cause, their belief.

It's the big picture behind all the work that everyone puts into that aligns every single person in the company and has a clear understanding of why they are doing what they are doing.

Let's stop right here and ask – Does your company know your why? And is it clear to all your employees and the public of what it is?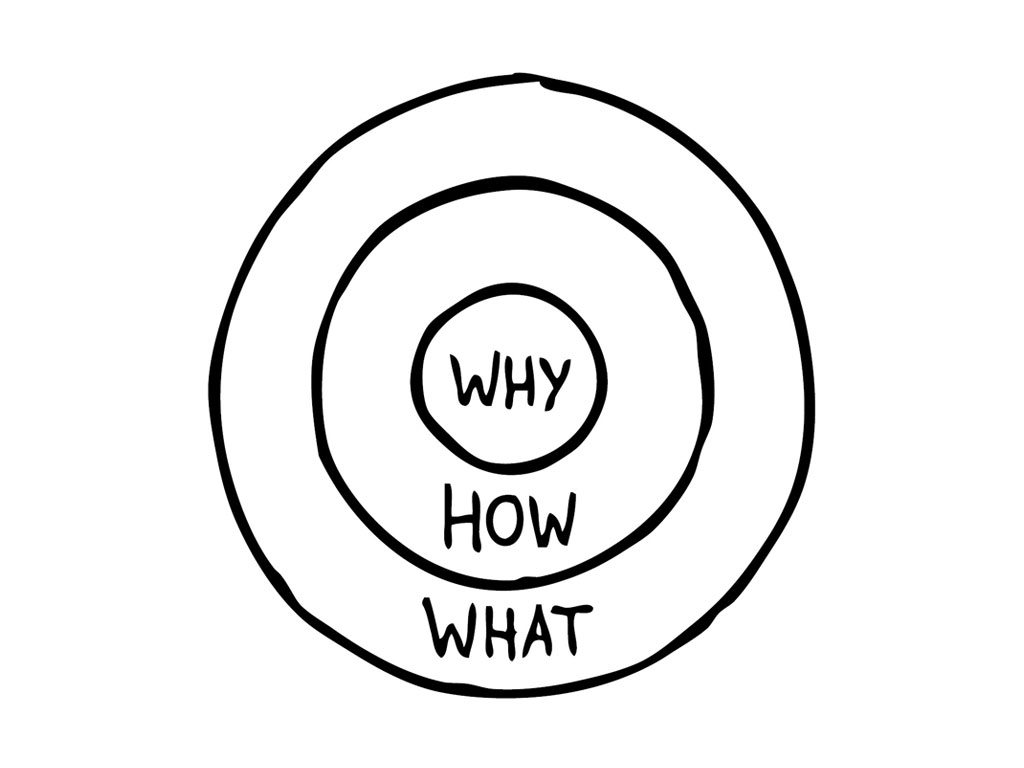 Valley Marketing's WHY:
After graduating from University I struggled the same struggle that most University graduates do. I was broke and needed to find a career/job that enabled me to put food on the table and roof over my head.
It wasn't an easy transition that many of us hope for. I jumped around from job to job for the 1st year trying to climb some mythical ladder that never became fulfilling. It wasn't until I read "Start with Why" in 2010 before I realized that the way I was thinking about my career was upside down.
I always had the work ethic and some leadership skills but I never understood how inspiration really worked. That was until Simon carefully explained that leading with your passion (The why) coupled with my own findings of telling a story really well will bring people to your business and stay with your business.
When people understand why you do what you do and see the passion you have behind it, their loyalty to your business skyrockets. They trust your brand at an entirely new level.
Now, most companies lead with what they offer and then go in for the sale. That's 90% of companies today. Don't be ashamed if that's you because you're the majority, but there are companies leading with their why and they are dominating their markets by telling their story really well.
Going back to my "ah ha" moment for Valley Marketing. It wasn't until roughly a year after reading Simon's book that I found my passion for what I'm doing now. I would read books and blogs about marketing strategies and look at case studies following successful leadership and companies who are getting their stories out there, and then I saw everything around me in Atlantic Canada struggling to do what I was reading about.
I see small and big companies flourishing in other markets but then watch a lot of my friends leaving their families for months at a time to go work out west – or worse, moving their entire family out west or another part of the world.
I've personally shed a tear or two over this after having a discussion with a young man I didn't even know at a wedding. He had no joy and talked about his work as it was the biggest weight on his shoulders and a burden he couldn't get rid of.
Shortly after that, a lightbulb went off. I needed to step up and help. I had at least some knowledge to bring to the table and a wide and refined skill set to help showcase Atlantic Canadian businesses who are doing things the authentic and genuine way. There are thousands of small businesses that have a great story in our backyard but only a few select people in their community know about it.
I feel like it's my calling as a marketer and as a human being to bring new growth to Atlantic Canada and help businesses showcase themselves with excellence while promoting their own passion. I want to see more Atlantic Canadians staying home with their families and not going out West for work. 
I am passionate about helping businesses grow right here in Atlantic Canada.
2.5 minute video – Simon explaining the golden circle. I promise it will completely change your perspective on business and possibly be the fuel for you to grow your business.
I want my business to start with why. Where do I start?
If you're ready to transform how your business works or if you're starting a new business and want to go "all in" with your story then the first step is to sit down and have a cup of coffee with me, Jeremy. If that sounds too "salesy" then know that I never ask for any type of commitments at initial meetings and I am an open book of advice.
If you can't afford my services, I'll do whatever I can to give you some tools so you can put in the extra hours to try to make it work yourself. I don't have a secret sauce that nobody else has. I have a commitment to excellence and everything I do is geared around genuine and authentic marketing and relationships.
For those of you who don't have the time to market your business to the degree you want to online, or need an expert in your corner, I can't wait to meet you and start working with you. That initial step of meeting up will not only help you with direction but it will also help keep more families together right here in Atlantic Canada.
Book an appointment with Jeremy at the local coffee shop!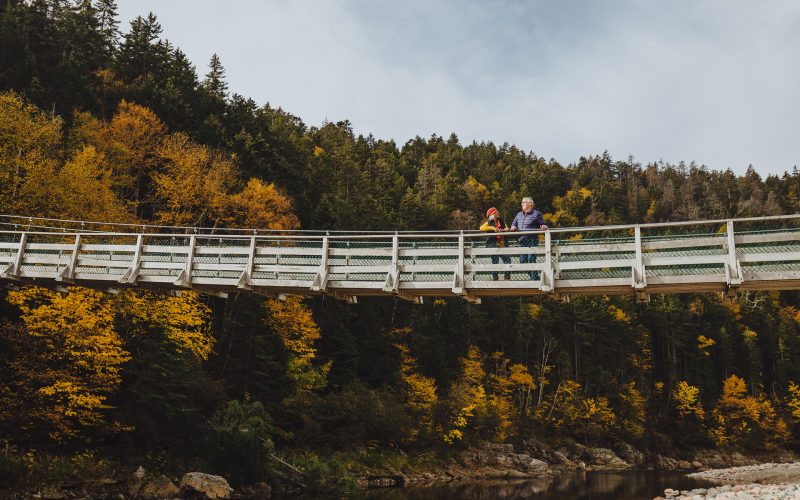 New Brunswick businesses that want to rank #1 in Google need to read this.
read more